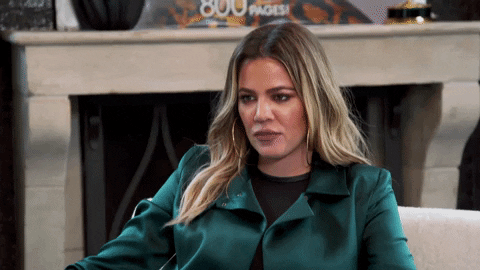 So, yes, this post was inspired by the current Khloe/Jordyn drama. I know, there's more important things in the world – but this situation highlights a number of issues. The first is the attack on the female. Jordyn has had the world attacking her. Publicly. Where is all this hate for Tristan? We are flogging him off because 'that's just him', it's probably what everyone expected, so, uh, not worth even going at him about it. Did this man ever really want this family with Khloe? Sadly I highly doubt it. He wanted the fun. He probably wanted to be mixed in with that family and would have happily taken the attention that came with that. A child though? I don't think that was in his plan.
This situation also got me thinking about how women seem to lack the awareness that we can make choices about who/what kind of men we let in our lives. Not just men, people in general. In this situation though, men. Why do we allow ourselves to be blinded? We can blame it on what happens in our brains what we love a man. We can blame it on 'not being able to help how we feel'. These excuses are fine when we are young. We can blame situations just happening and Oops, you really like this man, really really like him.  We can blame naivety. Until a point.
Khloe has had a series, well two men, who have cheated. Two men who she was betrayed by and caused her a lot of pain. Again, when young, it can be flogged off as 'oh I'm young'. When does this excuse then become not usable though? When does it become a case of being wise enough and mature enough, to really make the choice about the relationships we enable and allow in our lives? I can blame many situations on being young. I've made many of the same mistakes and followed many of the same patterns. Fell for the same tricks. Fell for the same mind games. Get's boring though. It gets tiring always blaming something or not being willing to have the awareness to think 'hey, maybe I have a part in this'. I could have made the choice, at that point (look back at the relationships that didn't last and I guarantee there was a point you felt like OK this should end here, but carried on anyway) … at *that* point, to know I wasn't being treated correctly, it was damaging, it wasn't giving me anything beneficial. That part was my responsibility.
It seem's as though Khloe is not at this level of awareness. Maybe she doesn't want to be. Maybe she is turning a blind eye in being responsible for what happens next. I guess sometimes it is easier to stay. Children involved also makes it very complicated. It's also, in my opinion, a form of self-harm. There is the opportunity to leave, escape the hurt. Escape the constant loop of being betrayed.  Instead, she is choosing to stay. That part: CHOOSING.
Choosing to stay in a cycle of eventually being hurt again.
Being hurt again. Hurt again because of a choice she made. Self-harm. At some point that has to end. At some point, I hope, she wakes up and start's to not just believe she deserves goodness but I hope she wants it. It take's a whole other level of analysing thought's and choices we make, at such a subconscious level.  As women, if we want to feel good, if we want to have good, healthy relationships, we have to want it. It has to become a requirement for our daily lives. Situation's can, for the most part, turn to our benefit. Make us feel good. All by the choices we make. Not self-harming.
This shouldn't just be a practice for relationships. It should go for all area's of our lives. The area's of our lives, where as women we might not be making healthy choices. We go with the choice that comes to us from our subconscious, rather than challenging it and questioning if that choice really will be a good one. It's very difficult. It's something I have started doing more of. It can feel safer to go with what is embedded in us. It can feel all too natural to act off a reaction that is embedded in us, even when it's not correct.  It's tearing apart everything that is hidden so deeply. Hidden and speaks softly to us, but becomes our inner guide. Our inner guide sometimes needs a good talking to, needs redirection and guidance. Challenging.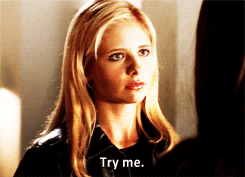 I hope Khloe leaves. I hope she is one day able to forgive Jordyn. I hope she find's a level of awareness that enables her to make good choices, feel good choices. Having to leave a man you loved, who you created life with and who you hoped finally made you achieve a family unit, is heartbreaking. It's crushing. Everything Khloe had hoped for, wished for, is and will not be what she has received – but those choices, those decisions to take control, awareness – will benefit her for the rest of her life.
All of us women.